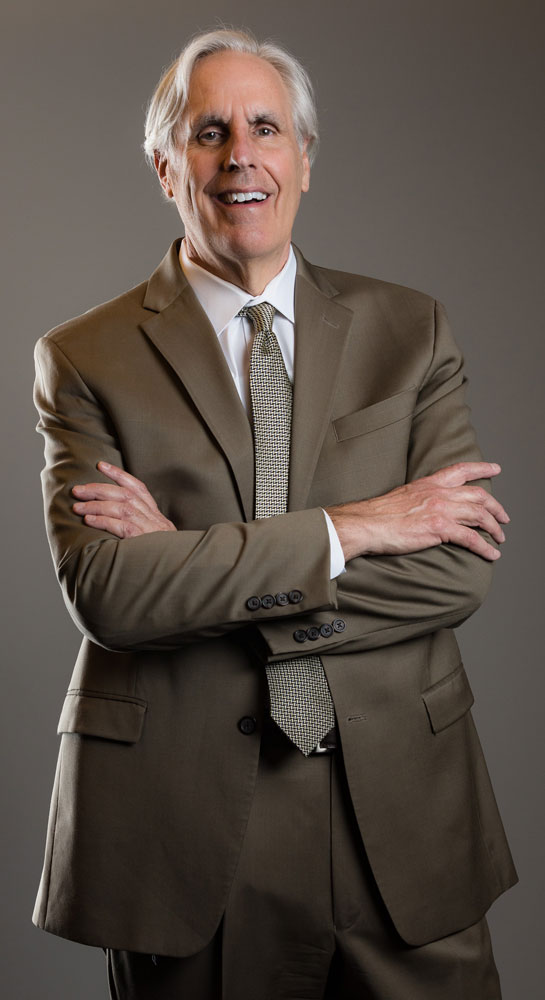 [email protected]
Education
J.D.: Western Michigan University; Thomas M. Cooley Law School
Undergraduate: Central Michigan University
Professional Status
Admitted: All state and federal Courts in Michigan and the District of Columbia
Member of the State Bar of Michigan and District of Columbia Bar; Business Law, International Law, and Arts, Communications, Entertainment & Sports Law Sections; Delta Theta Phi Law Fraternity, and; American Council on Québec Studies;
Arbitrator for the Financial Industry Regulatory Authority (FINRA).
Founding member and board of director of the East Lansing Film Festival, Inc., a Michigan non-profit corporation.
Positions Held
Corporation Counsel for a multi-state service corporation
Research Attorney, 30th Judicial Circuit Court and State of Michigan Court of Claims
Adjunct Professor of Law, Thomas M. Cooley Law School
Published and Lectured on Topics in the areas of Business Law, Arts, Entertainment, Sports Law and Technology
Gary L. Bender
Mr. Bender practices in the areas of business, M&A transactions, corporate governance, shareholder disputes and derivative actions, securities, commercial real estate, trademark and copyright, labor-management relations and employment law, administrative hearings and appeals, municipal law, insurance and mass transit defense, and commercial litigation winning several multi-million dollar verdicts and judgments in business litigation cases. Mr. Bender was selected as one of America's top 100 High Stakes Litigators in 2020. He is listed in Best's Recommended Insurance Attorneys and Adjusters, a national listing of attorneys recommended by insurance companies as most qualified to handle litigation, adjusting and expert service needs. Also serves as an arbitrator for the Financial Industry Regulatory Authority (formerly NASD) regarding securities and regulatory matters between broker dealers and customers.
On the personal injury plaintiff's side, Mr. Bender represented numerous plaintiff gymnasts against MSU, USAG and USOPC, successfully participating in a nearly one billion dollar class-wide settlement.
Board member of several privately held commercial real estate companies holding single tenant, strip mall, and medical office buildings. Also, holds a real estate broker's license and co-founded a real estate agency which served the metropolitan areas of Grand Rapids, Grand Haven, Muskegon, and Spring Lake, Michigan.
In addition, Mr. Bender has experience in the entertainment industry representing motion picture and theatrical talent including film producers, actors, television and recording artists, and writers. He has served as production counsel on several made for television productions and independent feature films.
Mr. Bender is published on a wide range of topics including "Art Market and Insurance Coverage", "The New Net Profit Challenge—The End to an Era of Cheating the Talent", and "The Recording Industry Association of America", as well as lectured for the Arts, Communications, Entertainment, and Sports Law Section of the State Bar of Michigan and at various law school symposiums and seminars. He has also served as an adjunct professor of law at the Western Michigan University, Thomas M. Cooley Law School. In 2013 Mr. Bender was a speaker at the Public Corporations Law Section of the State Bar of Michigan.
Mr. Bender was selected as a Top Rated Lawyer in Intellectual Property by Martindale Hubbell and American Lawyer in 2013, 2014, and 2015. He is "AV" rated by Martindale-Hubbell, a nationally recognized peer review and rating service of all attorneys in the United States. "AV" is "Very High to Preeminent" in his legal ability and is the highest level of professional excellence. Mr. Bender is admitted to practice in all state and federal courts in Michigan and the District of Columbia. He is a member of the Business Law Section, Securities Law Section, International Law Section, and Arts, Communications, Entertainment and Sports Law Section of the Michigan Bar Association and the District of Columbia Bar Association.
Practice Areas
Badges